Opening Ceremony
The Greek Semester Opening Ceremony took place on Thursday 16 January at 13:00, as usual at the Ispra Site main entrance. The new DG Vladimir Šucha was present and addressed the audience.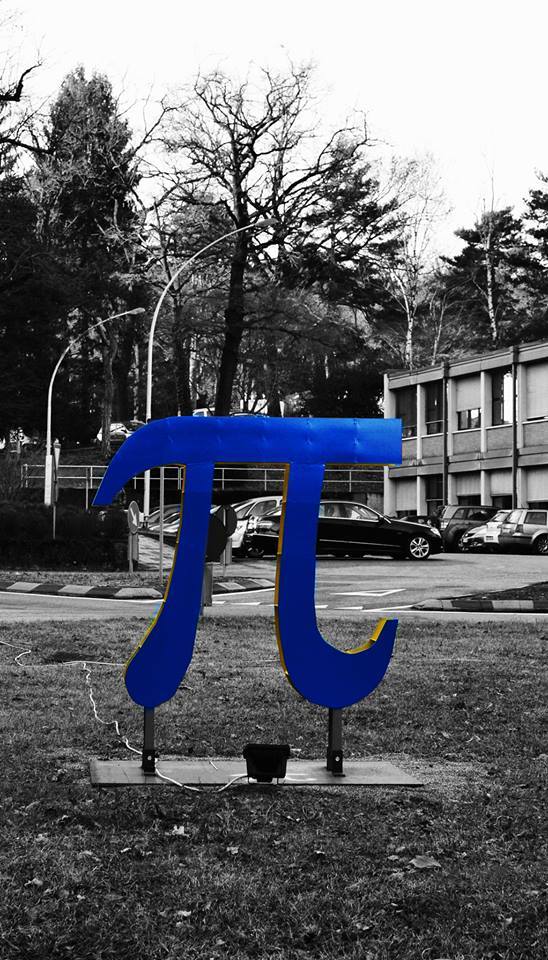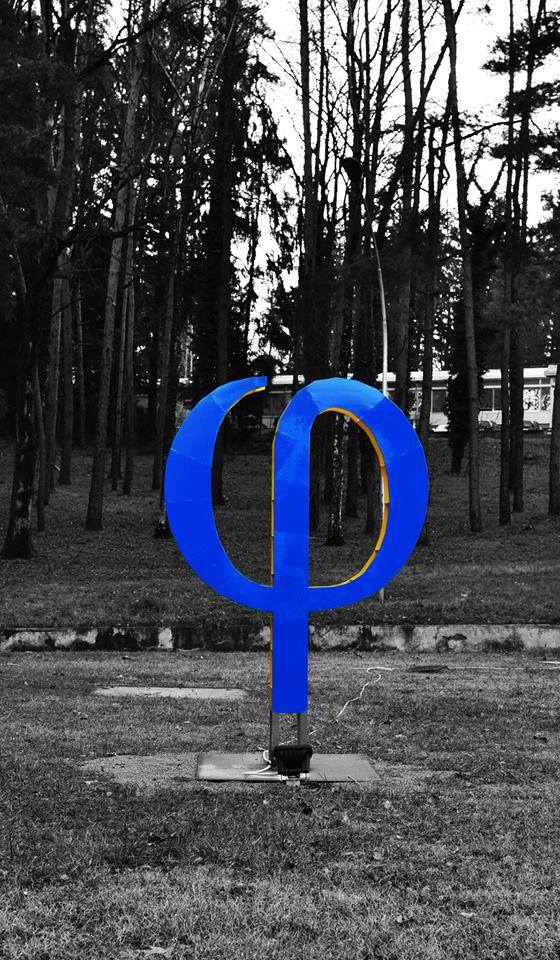 Symbol of the Hellenic Semester
Special guests were Dr. Christos Vasilakos, Secretary General of Research and Technology and Mr. George Papadopoulos, Greek Consul-General of Milan.
Message form the president of the Hellenic Semester
Those who attended the opening ceremony in Ispra braving the rain and the cold could tell that this presidency will be special. The speakers, including the Secretary General of Research and Technology of the Greek Ministry of Education and Religious Affairs and the Greek Consul in Milan, described the situation in Greece, the role of the Greece in Europe and the priorities of the Greek Presidency during the next six months on science and research. Particular focus was given to Horizon 2020.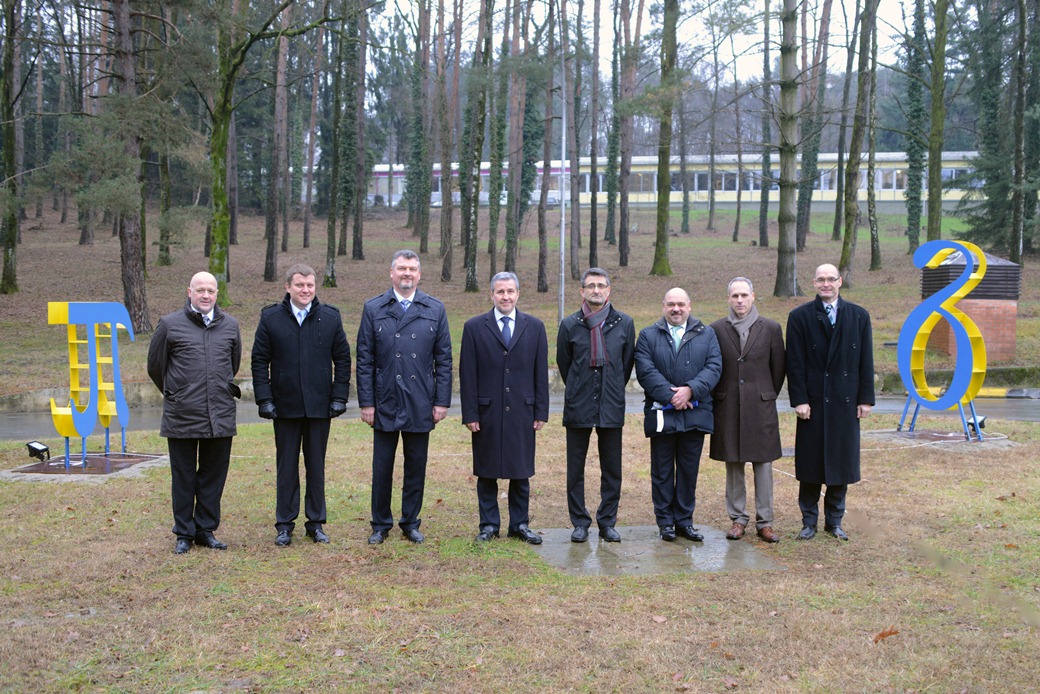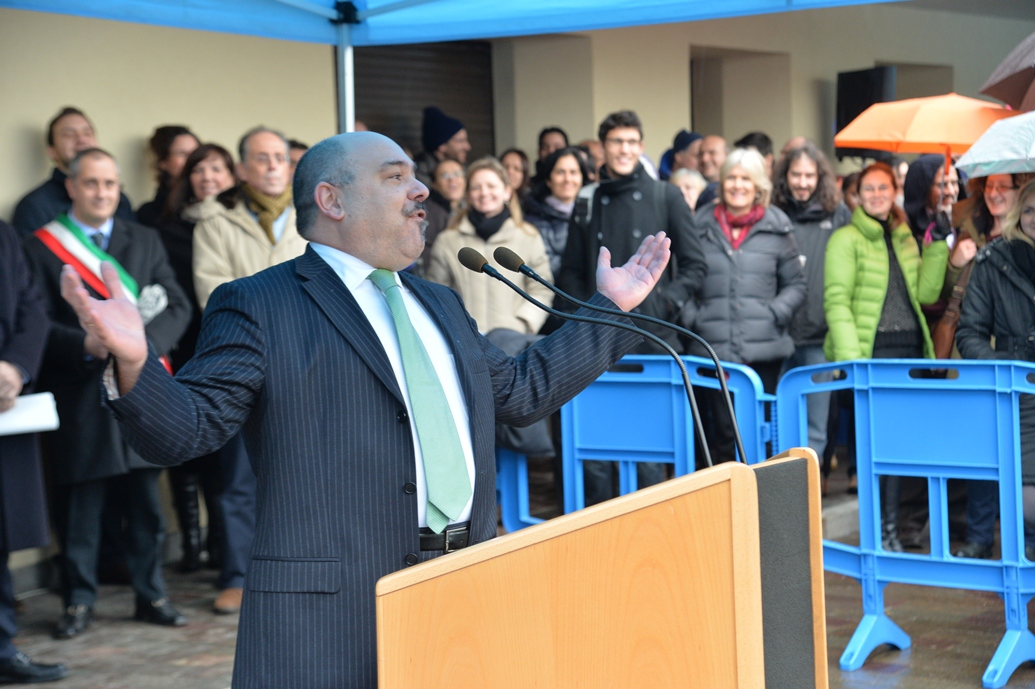 A lot of hope is placed on Greece and its ability to fight its way out from the current crisis, and at the same time help the EU become stronger economically and politically. Perhaps the most touching of all was the short speech delivered by the Vice Sindaco of Ispra, who reminded the audience about the legacy that Greece has created in instilling democracy and liberty in Europe, and how he has seen that the coming together of different European nations (at the JRC) can bring about outstanding results. "It is only with this kind of solidarity and cooperation that the EU will come out of the crisis as a winner", he said.
The programme of the Hellenic semester in Ispra was presented by the President of the semester organising committee, Antonios Koletsos, who also explained the meaning behind the symbols placed at the roundabout: the three letters of the Greek Alphabet, pi [π], delta [δ] and phi [ϕ], do not stand for "pdf" as someone had thought, but they were selected by the Greek organising committee as those which the best illustrate the connection between the Greek Alphabet and science.
The final agenda of the opening ceremony of the Hellenic Semester is available at
Speech of the president Antonios Koletsos

Dr. Christos Vasilakos
Secretary General of Research and Technology, Greek Ministry of Education and Religious Affairs (the highest office in Greece related to science and research). He presented to the European Parliament the priorities of the Greek Presidency regarding scientific research, development and innovation on December 4, 2013 in Brussels and he chaired the first Presidency event on Research and Innovation and related to the 20-20-20 agenda on January 10, 2014.
The JRC and Greece strengthen research links