Rempetiko live Urban Underground Folk Music
Rempetiko Live Urban Underground Folk Music , 07/Feb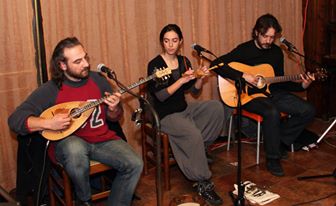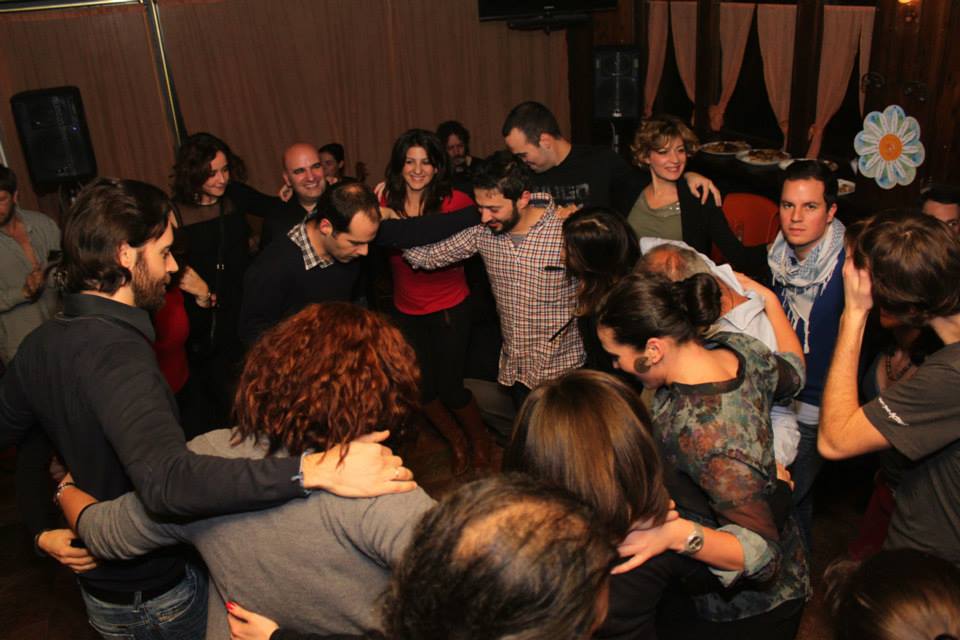 more photos here
Rempetiko Live Urban Underground Folk Music

A melodic journey in authentic and unforgettable creations by great composers.

These songs, timeless and unsurpassed, from the most classic of the gender, interprets a rebetiko troupe from Thessaloniki.
You will also have the opportunity to enjoy a menu of Greek dishes and Greek drinks.

The dinner will consist of:

Appetizer: cheese pies and stuffed vine leaves, Main dish: Mixed grill (souvlaki, soutzoukaki, keftedakia, traditional sausage), pita, tzatziki, salad garnish, fries.


There is also the possibility of vegetarian menu, only under prior notification.
Fill up the glasses and join us to drink and make a toast! Yàmmas!
Rebetiko music is known as the "Blues of East". One reason is its "root" character (as blues is the root of jazz and rock) and another reason is its relation with outlaws (drug use, marijuana smoking, gangs and others).
It originates from Greek musicians of Constantinople and generally Turkish territory. An interesting detail is that it was forbidden both inside Ottoman Empire (as Greek music) and Greece (30's dictatorship - as Eastern music).
It is somehow a unique cross-section of different music traditions:
1. Folk Byzantine music (which was never written, it was inherited from musician to musician)
2. Arab - Turkish music
3. Armenian tradition
4. Western music (mostly by using western instruments e.g. violin)
Even people that they are not fond of this kind of music, they find sensational the genius that "rebetes" had. Their inspiration, the created atmosphere and their prolific song creation can only be compared with few Jazz/Blues giants. This is the reason music researchers try to explore this musical-phenomenon that was born in illegal cellars and died shortly after.
For more info on the rembetiko music and its history: http://en.wikipedia.org/wiki/Rebetiko
A nice comic book written by a French rebetiko-lover: http://www.amazon.com/Rebetiko-SelfMadeHero-David-Prudhomme/dp/1906838518
Song samples:
http://www.youtube.com/watch?v=0TmDYoHJg6Y
http://www.youtube.com/watch?v=LSTun1XXIjA
http://www.youtube.com/watch?v=9SHyiD0gJug